ABOUT
About Kyohanayado Nijo Castle Villa
Japanese style Private rental Lodging in Kyoto,
Nijo Castle area 7 minutes walk from JR Nijo Station
Conveniently located in Kyoto, where the World Heritage Site Nijo Castle, "Shinsenen" originally founded as the Emperor's garden, "Kyoto Sanjo Shopping Street" are located within a block.
JR Nijo station, Tozaisen metro are the nearest stations.
Concierge service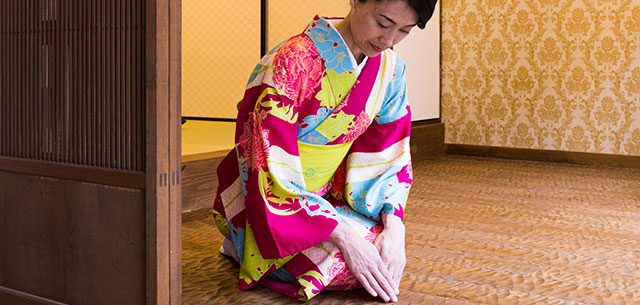 A dedicated concierge will answer to your various needs.
Sightseeing information, activity suggestions, information about places to eat out, transport reservations for rental bicycles, taxis, etc., and much more, contact our concierge whenever you need an urgent assistance.
Free WiFi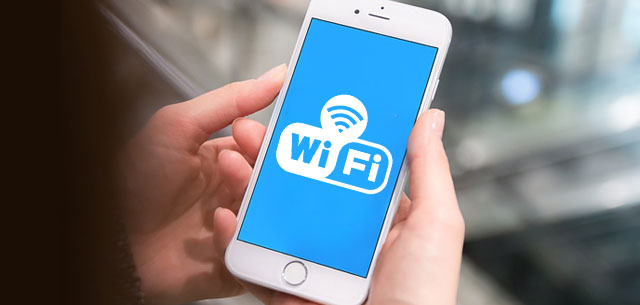 Easy to use internet environment to help you on your travels.
At Kyohanayado, a free internet connection via a convenient WiFi connection service is available in all guest rooms. From smartphones and tablets, feel free to connect your electronic devices to the internet and enjoy.
Free domestic and international phone calls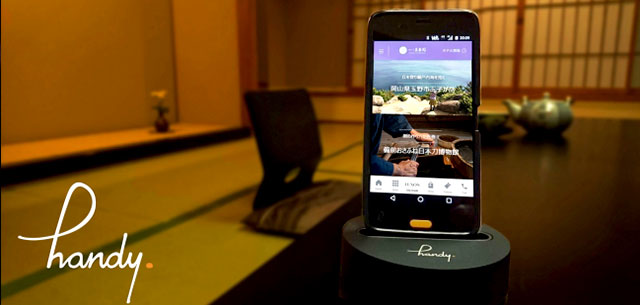 We lend a phone for free calls, as a service for those staying here.
Both domestic and international calls are free and unlimited. You can call abroad to your own home.
Please also use it when contacting your concierge directly when check-in.
Rental bicycles & taxis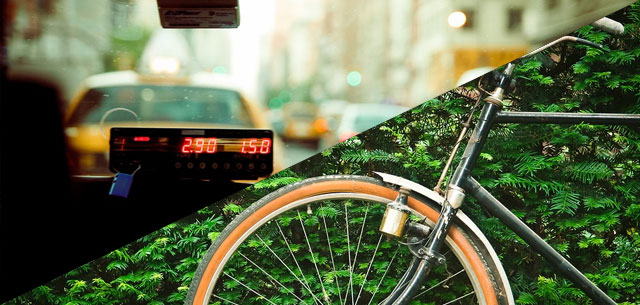 Rental bicycles
*¥1100/day per person, delivery fee (bicycle) ¥300 each, please pay at the location on the day.
*Delivered to you at 8:00 am on the day of use (please be aware that delivery may be delayed slightly depending to on traffic conditions).

Taxi booking contact numbers
*Japanese language only number: 075-693-5489
*English language only number: 050-3385-8132
*At busy times please also use this number (Japanese language only): 075-842-1212
Luggage delivery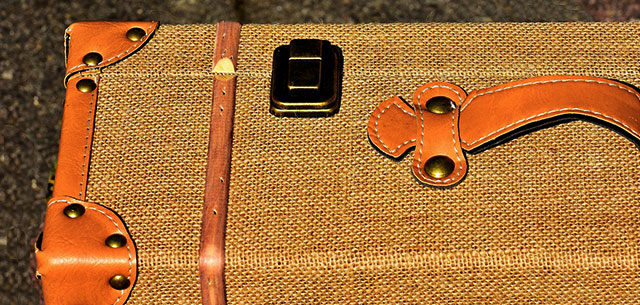 We offer advance luggage storing.
If you require your baggage delivered before check-in, bookings are taken at the "Delivery Service" in Kyoto Station Hachijo Exit.(Delivered to the lodgings at 17:00 at latest)
Delivery service after check-out is also available. (Pickup at Kyoto Station after 14:00 at earlies)

*Delivery service
*TEL : 075-211-6541
Breakfast service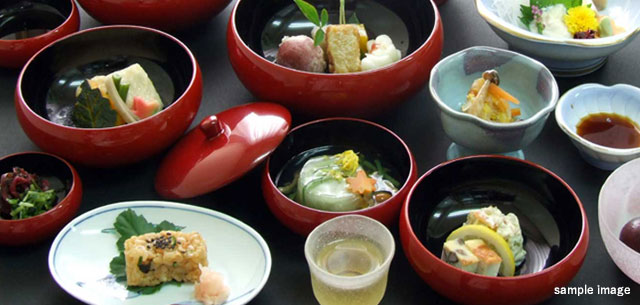 Breakfast delivering by request
Enjoy a breakfast of Buddhist iron bowl cuisine from "Izusen", an old Kyoto restaurant.
Bowls modeled after iron bowls, which originated far away in India and spread to Japan in the Nara era, filled with the flavors of the current season.
Get a taste of the spirit of Zen and the traditions of Kyoto cuisine, in an experience unique to Kyoto.

*¥2,000 per person (orders taken from 2 persons or more)
*Delivered to the lodgings between 7:30 - 8:00
FACILITY
Facility information

Experience "Japan" in a beautiful townhouse.
Kyoto. Kyohanayado Villa provides a special relaxing time in a private rental Japanese style townhouse.

Discover the history and culture of Kyoto, not in a modern hotel, but in our beautifully renovated old fashioned townhouse.

As the lodging is a private rental, there are no regular staff present - relax and kick back in your own private townhouse space.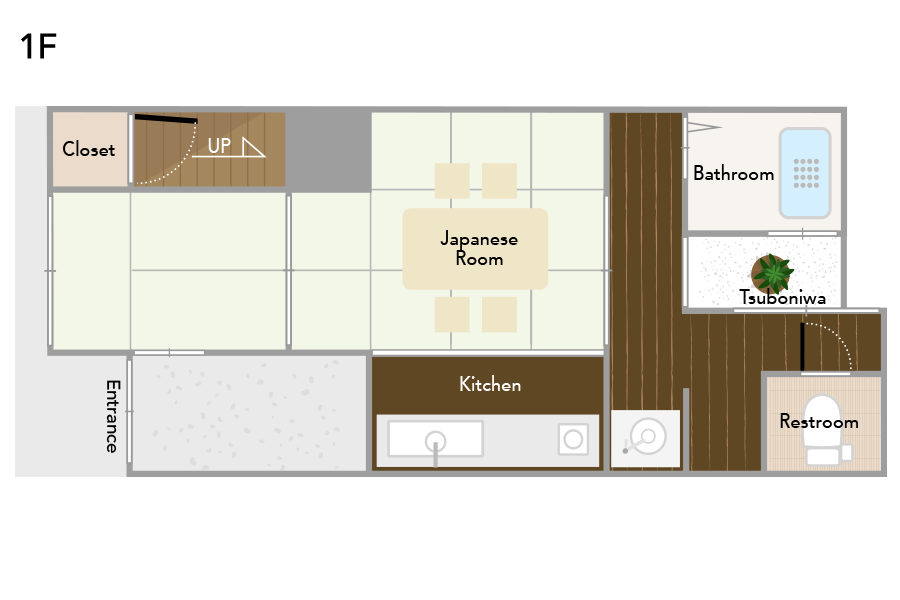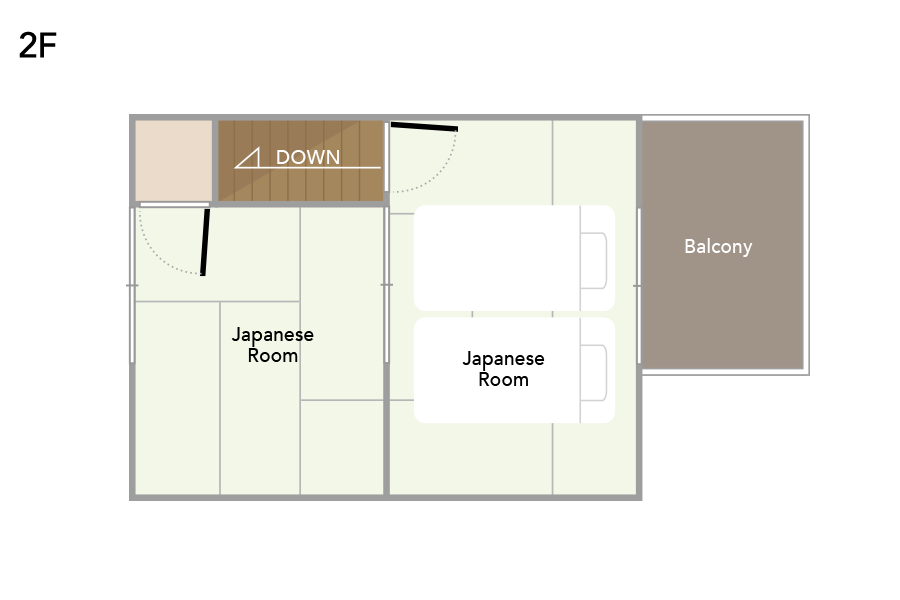 Exterior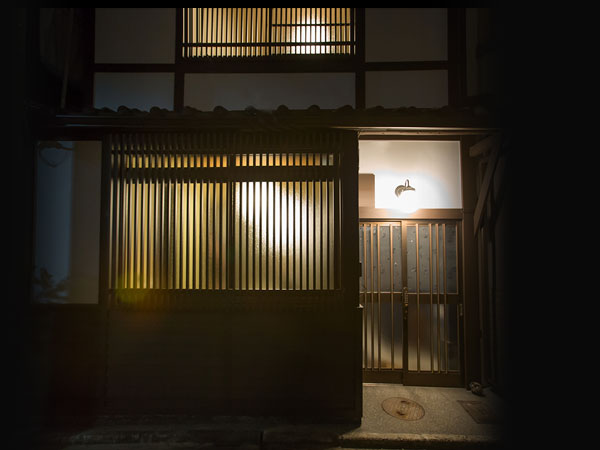 Kyoto style private house located in a quiet residential area. It remains the same old appearance but renovated to be a private lodging.
Entrance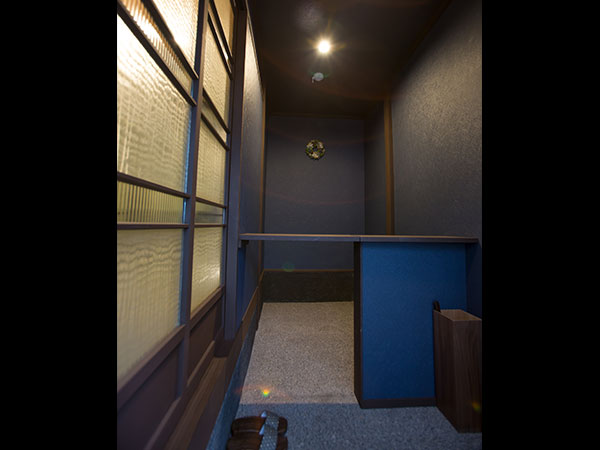 Kyoto style entrance is distinctively small but conveniently made. Our warm retro lightnings are always ready to welcome our guests.
1st floor Japanese room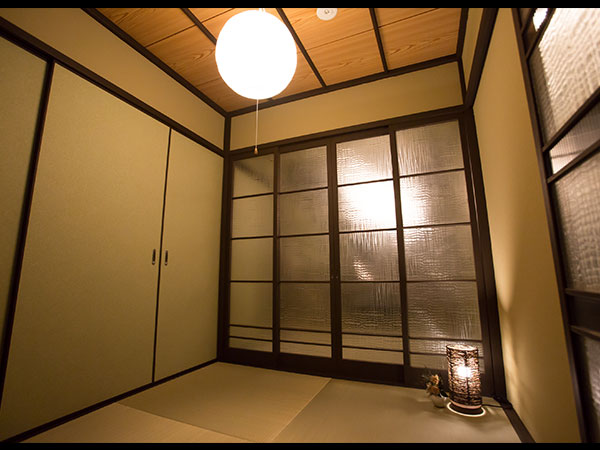 1st floor Japanese room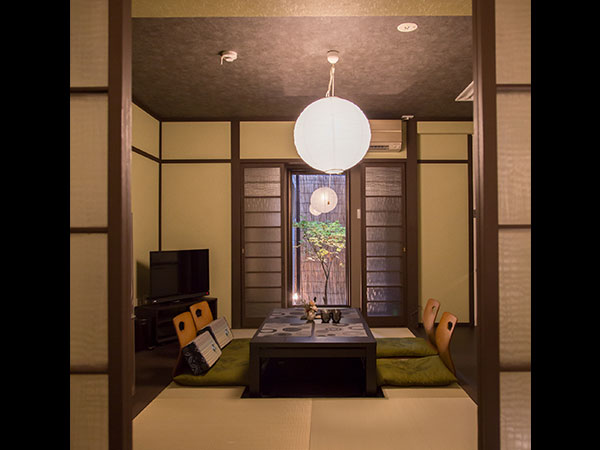 Enjoy the "Horigotatsu"(Sunken table foot warmer)and enjoy the scenery of Japanese garden.
Vanity tops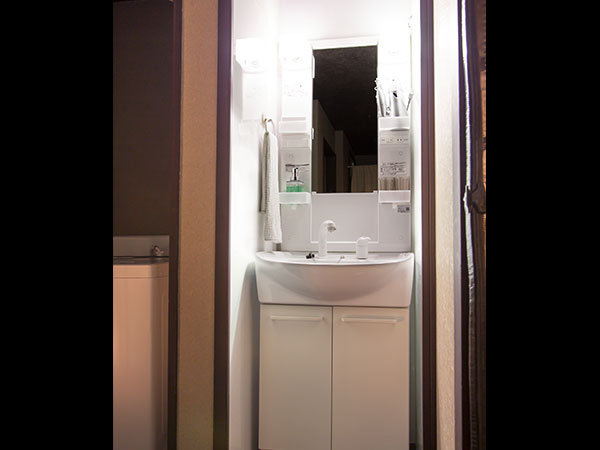 Separate type vanity tops. Free toiletries.
Restrooms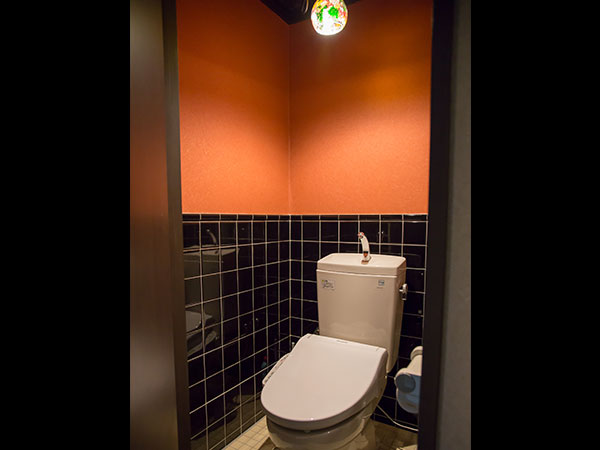 All separate in this modern style, comfortable space. The toilet is fitted with a bidet function.
Bathroom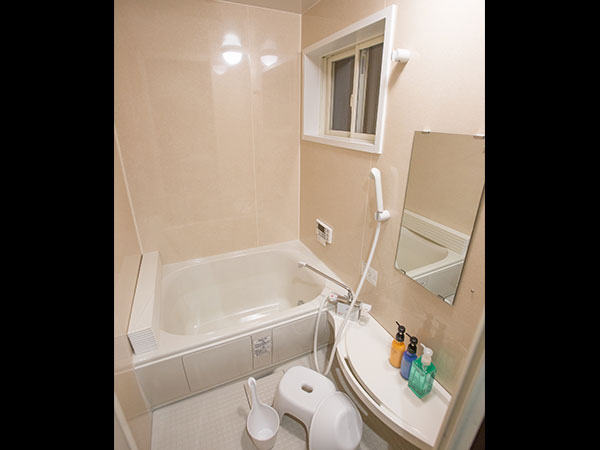 All separate in this modern style, comfortable space.
Inner garden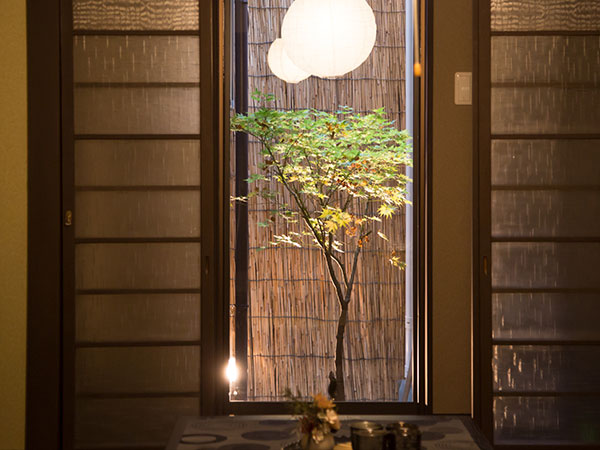 Japanese garden with paving stones and maple leaves that exclusively match with the rooms. Enjoy also when lit up at night.
Kitchen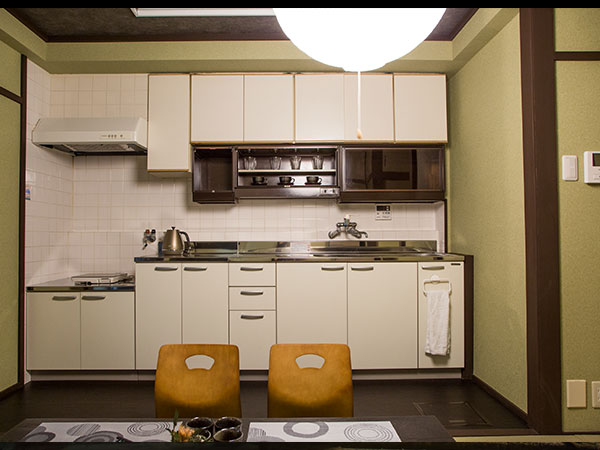 2nd floor bedroom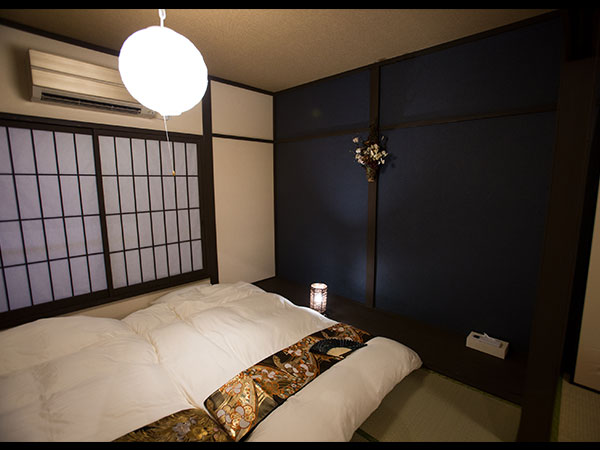 Have a comfortable sleep in our quilt down beddings and our thick mats.
2nd floor Japanese room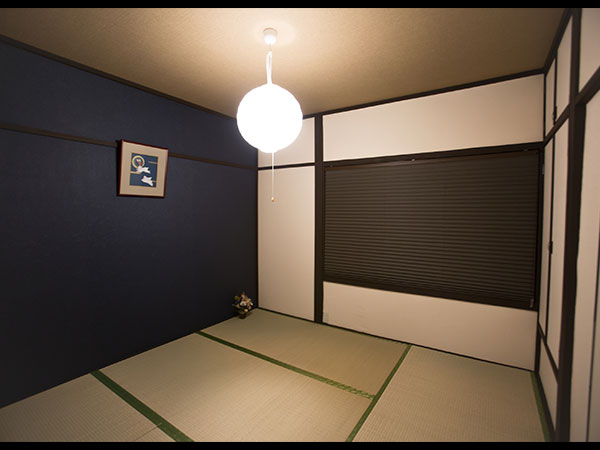 Have a comfortable sleep in our quilt down beddings and our thick mats.
Stairs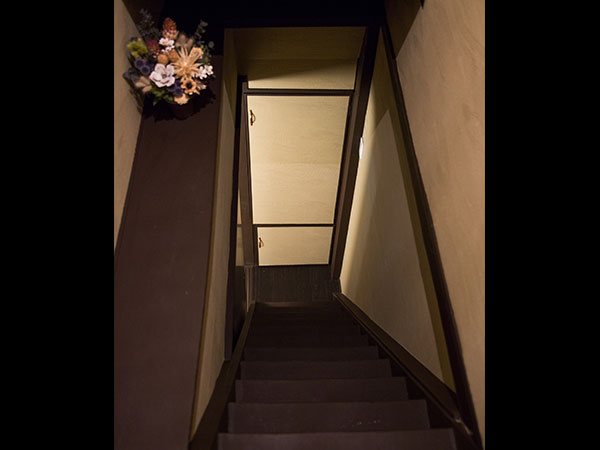 Check-in・Check-out
Basic charge
Saturday / Day before holiday
¥34800〜
Number of guests
Maximum number of guests
5 persons
Basic information
Name

Kyohanayado Nijo Castle Villa

Address

18-34 Nishinokyo Ikenouchi-cho, Nakagyo-ku, Kyoto-shi

Closest train stations

12 minutes from JR Kyoto station by taxi, approximately ¥1500 13 minutes from Kyoto Station by Kyoto City Bus No. 9
7 minutes on foot from JR Nijo Station
7 minutes on foot from Subway Nijo Station, Nijojo-mae Station

Room type

Private rental

Bath

1 bathroom

Room facilities

Refrigerator, television, Washing machine, air conditionersunken table(Japanese Horigotatsu), microwave,Table-Top Induction Stove, Wi-Fi, dryer

Fixtures & amenities

Bath towels, hand towels, tooth brushes, toilet paper, shampoo, conditioner, body soap, green tea, black tea, coffee

Parking

There is no parking space. Please use nearby coin parking.

Transport methods to major sightseeing spots

Gion: Kyoto City Bus No. 65 or 201 from Nijo Station Bus Stop (6 minutes on foot from the property)
Kiyomizu-dera: 5 minutes to Sanjo Keihan Station from Subway Nijojo-mae Station (7 minutes on foot from the property), 3 minutes from Sanjo Keihan Station to Keihan Kiyomizu-gojo Station
Nijo Castle: 6 minutes' walk from the property
Kinkaku-ji: Kyoto City Bus No. 12 from Nijo Castle Bus Stop (7 minutes on foot from the property)
Kyoto City Bus No. 46 or 206 from Nijo Station Bus Stop (6 minutes on foot from the property)
Arashiyama: 9 minutes direct on the San'in Main Line from JR Nijo Station (7 minutes on foot from the property)
Heian Jingu Shrine, Kyoto City Zoo: 8 minutes to Higashiyama Station from Subway Tozai Line Nijojo-mae Station (7 minutes on foot from the property)

House rule

NO SMOKING
NO PARTY and NO Loud music in the room
BE QUIET in the apartment building
DON'T Go out on the BALCONY
Please refrain from loud noise or activities which may cause trouble for those living nearby.